What You Need to Know:
You've got this, and you are not alone. Two things we don't hear nearly enough. Join our clinically-led group to discuss stress reduction, self-care, mindfulness, and the benefits of being surrounded by a supportive community. Give yourself the gift of time and space to connect with other mamas!
Group Details:
8 week closed group
Group is led by two therapists and is demi-structured allowing for open discussion.
Sessions are 75 minutes on Wednesdays, 10:15 to 11:30AM
Starts Wednesday, April 5th and concludes on Wednesday, May 24th
Group size ranges between 6-10 women
Cost: $360/8weeks
Where: Affiliates in Counseling, 910 Skokie Boulevard, Suite 103, Northbrook, IL 60062
Call 224-786-1215 or email rebecca.sheinman.aic@gmail.com to register by April 3!
Rebecca Sheinman
Rebecca is a career switcher originally from New York City. Rebecca's focus include treatment of anxiety and mood disorders, perinatal and women's mental health, coping with difficult life transitions, and stress management.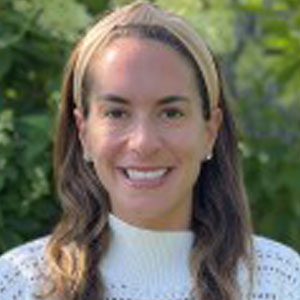 Franny Kaulentis
Franny is a mom of three girls and a lover of adventure. She works with adolescents, adults, couples and families. Her work with clients is emotionally-focused with strong emphasis on the therapeutic relationship.
"Mothers cannot give from a depleted source. Every mother needs emotional, mental, physical, and spiritual validation, nourishment and support. When a mother is respected and well cared for, she and her whole family will benefit."
— A Motherwoman principle
OUR LOCATIONS
910 Skokie Boulevard
Suite 215
Northbrook, IL 60062
155 N. Michigan Avenue
Suite 609
Chicago, IL 60601
545 S. Washington Street
Suite 7
Naperville, IL 60540