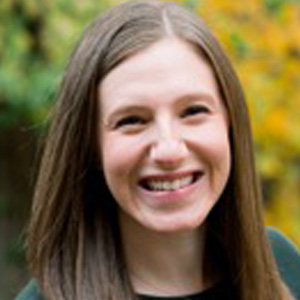 Lori Tolan, LCPC, Licensed Clinical Professional Counselor
Lori Tolan is a Licensed Clinical Professional Counselor who provides individual and family counseling for adolescents, young adults and adults. She earned her bachelor's degree in Psychology from the University of Iowa and her graduate degree in Clinical Mental Health Counseling from Northeastern Illinois University.

Prior to entering private practice, Lori worked as a clinician at Compass Health Center. In this role, she helped young adults and adults in the intensive outpatient program who were struggling with depression and anxiety as well as issues including: life transitions, identity formation, executive functioning, career and academic stressors, and crisis intervention.
Specialties include:
Anxiety
Depression
Relationships
Life Transitions (navigating adulthood, college and career changes, and grief and loss
Perinatal, Postpartum and Infertility
Stress Management
Lori is an in network provider with Blue Cross Blue Shield of Illinois PPO.
Personal Statement
I believe the therapeutic relationship between client and therapist is invaluable to help clients progress. I am passionate about empowering clients and helping them to explore and cope with various stressors in their lives. I have an empathetic, warm style and work to create a safe, trusting space to meet the client where they are at in their process. Through our work together, clients develop healthy coping skills, improve relationships and find meaning in their lives.
OUR LOCATIONS
910 Skokie Boulevard
Suite 215
Northbrook, IL 60062
155 N. Michigan Avenue
Suite 609
Chicago, IL 60601