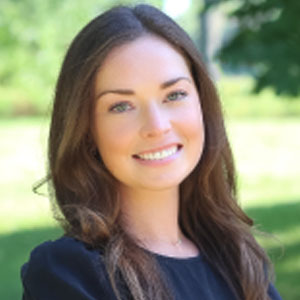 Lauren Reinstein, LSW, Licensed Social Worker
Lauren Reinstein is a Licensed Social Worker and provides a personalized and supportive experience for individuals and families. After earning a bachelor's degree from the University of Colorado at Boulder, she received her social work degree at The Erikson Institute in downtown Chicago. Before entering private practice, Lauren worked as a clinical therapist at a community mental health center on the North Shore, providing therapy and crisis intervention services to a highly diverse array of clients.
Working with adolescents, young adults, and adults, Lauren has experience treating the following:
ADHD
Autism Spectrum Disorder
Anxiety disorders
Bipolar Disorder
Depression
Life transitions
Parenting
Relationship conflict
OCD
Self-esteem
School and work-related stressors
Under the supervision of Molly Champagne, Lauren is an in network provider with Blue Cross & Blue Shield of IL PPO.
Personal Statement:
I believe that therapy presents individuals and families with invaluable opportunities to invest in themselves and their futures. As a therapist, I strive to initiate supportive, safe, and trustworthy relationships with all of my clients, ultimately establishing opportunities for positive change and self-reflection. I tailor my approach to each client's unique experience and set of needs, taking great care to understand the complex challenges life can present. Together with my clients, we strive to foster personal growth and discover new ways to lead a more satisfying life. My approach involves a combination of Psychodynamic, Dialectical Behavioral Therapy, and Cognitive Behavioral Therapy methods to cultivate growth and healing. My ultimate goal is to offer a range of targeted techniques to cope with and navigate challenging problems of any type and degree.
OUR LOCATIONS
910 Skokie Boulevard
Suite 215
Northbrook, IL 60062
155 N. Michigan Avenue
Suite 609
Chicago, IL 60601