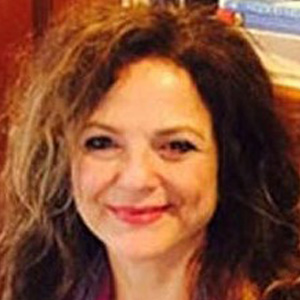 Katherine Coutrakon, MSW, LCSW, BCD, ACH-SW
Katherine Coutrakon received her master's degree (MSW) from Jane Addams College of Social Work at the University of Illinois. She has worked for over thirty years with diverse populations and in various settings. She has provided psychotherapy to individuals, families and groups. She began her professional career at Charter Barclay Hospital in Chicago, Illinois, a self-standing psychiatric hospital. At Barclay, she worked as a psychotherapist and clinical supervisor. When she left Barclay, she took a position for several years as the Director of Social Work and Staff Development at Forest Hospital in Des Plaines, Illinois. Katherine and her family then relocated to California, where she worked in private practice and at Redlands Community Hospital in its Community Family Clinics. In her private practice, she worked with individuals and families, helping them deal with and manage life transitions. At Redlands Hospital, she worked with high-risk pregnant women and their families around women's health, domestic violence, severe mental illness and advanced illness management. While continuing to work at the Clinic as well as in private practice, Katherine developed a deep interest in hospice care. Several years ago, she began work in the Home Health and Hospice Department of Redlands Hospital, providing counseling and education to individuals and families dealing with issues of grief and loss.
Katherine has extensive experience providing psychotherapy to clients dealing with the following issues:
Family/Relationship Issues
Depression
Anxiety
Life Transitions
Death and Dying
Grief and Loss
Advanced Illness Management
Conflict Resolution
Stress Management
Personal Statement:
My professional life as a social worker has led me to a wide range of positions, both clinical and administrative. I have also had the good fortune to work with a diverse population of clients from adolescents to older adults. The one constant has been my respect for those who suffer and reverence at one's capacity to heal. I believe that all individuals have the capacity to improve their mental health by understanding the emotions that bind them.
The focus of psychotherapy is to attend to emotions, thoughts and behaviors that stand in the way of allowing someone to live his or her best life. Therapy gives someone the tools needed to better navigate this path. Through a trusting therapeutic relationship, there is increased awareness and understanding of self, as well as improved coping skills that enhance the quality of one's life and promote well-being.
OUR LOCATIONS
910 Skokie Boulevard
Suite 215
Northbrook, IL 60062
155 N. Michigan Avenue
Suite 609
Chicago, IL 60601