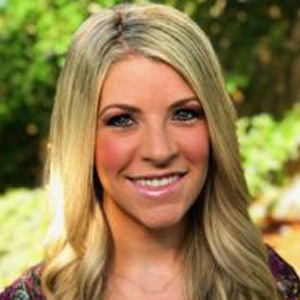 Haley Jossel, LMFT, PMH-C, Licensed Marriage and Family Therapist, Certified Perinatal Mental Health Professional
Haley is a Licensed Marriage and Family Therapist who provides individual therapy for adolescents and adults, as well as couples and families. Haley earned her undergraduate degree in Psychology from Indiana University and Master's degree in Marriage and Family Therapy from the Adler School of Professional Psychology.
Haley has expertise in working with couples and addressing relationship challenges. Haley guides partners in examining dynamics that cause couples to feel "stuck." She provides them tools to learn healthy communication and conflict-resolution skills, as well as develop intimacy and emotional awareness. By repairing and rebuilding, couples can develop healthy and fulfilling relationships.
Additionally, Haley is a Certified Perinatal Mental Health Professional. She strives to empower women and their partners, enhance emotional well-being, and reduce the stigma around postpartum depression and anxiety. Therapy is aimed to be a warm and safe space so couples do not have to travel the overwhelming and challenging journey of infertility, loss and transition to parenthood alone.
In working with individual adults, Haley has specialty in helping clients navigate life transitions, such as parenting and divorce. She provides the space to explore unhealthy relationship patterns and how these struggles can manifest in anxiety and depression. Haley also has expertise in men's issues, including anger management, barriers to intimacy, and challenges in expressing emotions.
Haley has extensive experience in helping children and adolescents facing challenges with anxiety, emotional regulation, attention and school-based issues, as well as behavioral problems and family conflict. She utilizes Cognitive Behavioral Therapy and Mindfulness-Based approaches, as well as creative interventions to immerse herself in the adolescent's world to connect and provide successful therapy.
Working with youths, adults, couples, and families, Haley has experience treating the following:
Adolescent issues, including anxiety, depression, college transition, and peer relationships
Self-Esteem and Personal Growth
Parent-Child conflict
Couples and family relationship issues, including communication, intimacy, affairs, divorce, and parenting
Perinatal mood and anxiety disorders, infertility, pregnancy, and loss
Postpartum wellness and navigating the transition to parenthood
Haley is an in network provider with Blue Cross and Blue Shield of Illinois PPO and Blue Cross Blue Shield of Illinois HMO Site 145.
Personal Statement
I believe that change occurs through a compassionate and trusting therapeutic relationship. I recognize the importance of exploring negative patterns that pose as barriers in achieving balanced and fulfilling lives. I aim to have clients feel appropriately challenged and nurtured, as I believe clients enter therapy to address emotional burdens and break cycles of internal struggling. This allows us to develop strategies to build meaningful relationships moving forward. For me, there is nothing more rewarding than witnessing the transformation that occurs when clients feel empowered and supported to navigate difficult emotions and tackle their problems.
OUR LOCATIONS
910 Skokie Boulevard
Suite 215
Northbrook, IL 60062
155 N. Michigan Avenue
Suite 609
Chicago, IL 60601