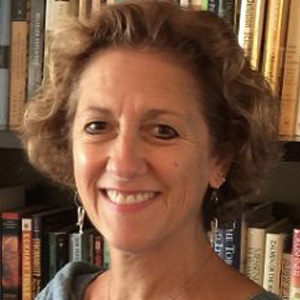 Dori Rosenbloom, MA, LPC, Licensed Professional Counselor
Dori Rosenbloom is a graduate of the Master's Program in Clinical Psychology at the Illinois School of Professional Psychology. Her approach to therapy has at its core the relationship. She believes that growth and change occur in the context of a caring, genuine connection, where the client feels understood and validated. An essential part of her role is that of a compassionate witness to the struggles, challenges, and pain brought into the room, as well as that of an active participant in the healing process. Working along with the client, she facilitates the transformation of personal obstacles and confusing feelings to alleviate suffering and empower the client to make choices that lead to a richer, more meaningful life. Although pain and struggle are a universal part of the human condition, she respects the fact that everyone has their own unique path to find their way.
Dori enjoys working with adults and couples, as well as with adolescents and their families, having had considerable experience as a high school teacher and adviser. She graduated Summa Cum Laude from the University of Illinois, studied at the Sorbonne in Paris, and received her first Master's degree in French from Michigan State University.
She specializes in the following issues:
• Relationship / Intimacy issues
• Depression
• Anxiety
• Parenting / Family issues
• Grief and Loss
• Trauma
• Divorce
Dori is able to see clients in network with Blue Cross & Blue Shield of Illinois PPO.
OUR LOCATIONS
910 Skokie Boulevard
Suite 215
Northbrook, IL 60062
155 N. Michigan Avenue
Suite 609
Chicago, IL 60601