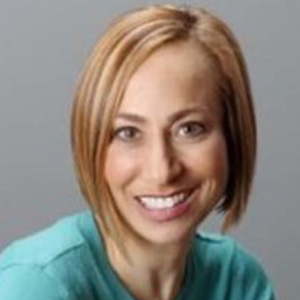 Aviva Cahn, LCSW, Licensed Clinical Social Worker
Aviva Cahn is a Licensed Clinical Social Worker who has been practicing in the Chicago area for almost 30 years. She graduated from Emory University with a BA and received her MA in Social Work from University of Chicago.
Aviva's expertise working with high conflict personalities within the family court system generated her interest in treating the effects of narcissistic abuse, working with the victim whether in a dating or marital relationship, male or female, whether they must co-parent, choose to stay in the relationship or leave.
Aviva has experience with the following:
Divorce-related concerns (contemplation, recovery, co-parenting)
Relationship management/recovery with high conflict spouses, ex-spouses, intimate partners and family members
Employment-related matters (work relationships, bullying, sexual harassment)
Domestic violence
Depression and anxiety
Trauma
Psychoeducational workshops-high conflict co-parenting, narcissistic abuse recovery, dating the narcissist, parental alienation
Aviva is a provider for Medicare, Aetna PPO, Cigna PPO, Humana PPO, United Behavioral Heath/Optum, and Blue Cross Blue Shield of Illinois PPO.
Personal Statement
Life doesn't always turn out the way we thought it would, whether it's an unexpected life event or a significant person who disappoints us. We can be left feeling confused, betrayed, or even traumatized, and the effects on our life can be multidimensional and profoundly disruptive. I see myself as a recovery guide whether from a dating relationship or a marriage. The goal is always to work toward future choices and decisions that are compassionate to you and that reflect your most authentic self, no matter what your relationship status. Based on both personal and professional experience with narcissistic abuse, I bring a level of depth and authenticity in treating those affected by such relationships, and my clients tend to feel that I "get it."
OUR LOCATIONS
910 Skokie Boulevard
Suite 215
Northbrook, IL 60062
155 N. Michigan Avenue
Suite 609
Chicago, IL 60601